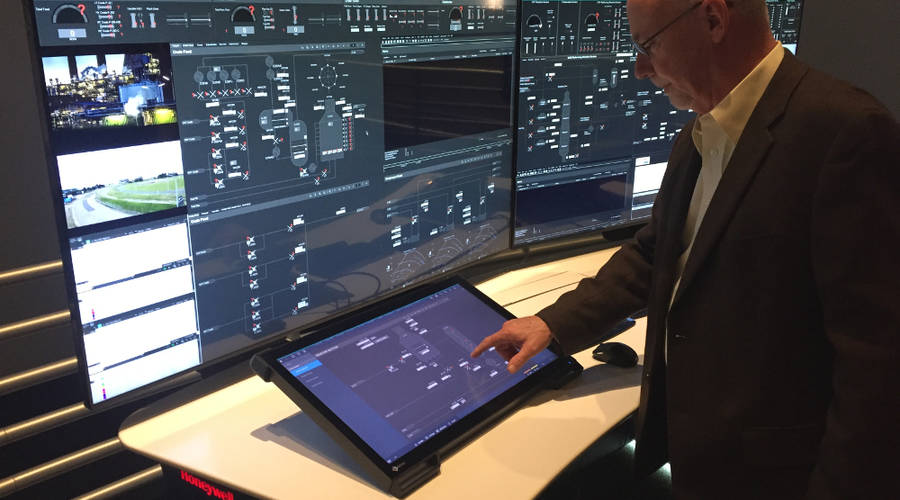 Energy companies look to tech to make oil production easier and cheaper
posted by:

Admin

No Comments
By Travis Bubenik
When your business is subject to the whims of boom-and-bust cycles the way the oil industry is, making money with less effort is very appealing. With that in mind, oil companies are using technology to cut costs while still turning a profit in the downturn.
"This is about reshaping the industry," said Muqsit Ashraf, energy strategy consultant with the firm Accenture. He points out tech advances can keep workers safe.
But technology changes will also affect the workforce itself.
"The profile of the employees will change," he said. "There would be a shift in terms of head count on the field to head count that might be sitting in remote operations centers making decisions."
Technology is replacing energy workers. For example, oilfield services company Schlumberger has estimated one of its newer, more automated drilling rigs could cut the number of work hours needed to finish a well by more than 30 percent. But in the long term, the effect on jobs is hard to predict, according to Rice University's Mark Agerton.
"It really depends on whether the technology is going to lower the cost of extraction and make us extract more oil and gas, and hire more people to do that, or if the technology is going to allow us to replace people with machines," he said.
A more digitized industry also means companies will need more educated, higher-skilled workers to operate new technologies.
These advances are helping drillers in Texas make money even with low oil prices. But another boom could slow the innovation. If prices shoot back up, companies might decide to revert back to more time-tested ways of moving oil.